Soulstice Shoppe: Supplies for Mind, Body and Spirit
The deluxe box Soulstice Shoppe curated for Ostara was chock full of items, many of which I had no idea were connected to the sabbat.
Most subscription boxes come with a page or two or three describing its contents and how to use them. Victoria simply provided a list of the ten items with the note, "Hope … that learning about any items not familiar to you brings you joy and wisdom on your path." 
It did! I learned several new correspondences, and I am more likely to remember them because of the research, rather than being spoon-fed the information. 
The Soulstice Shoppe offers two boxes, an Essentials box with five to seven basic items pagans might use every month for $29.99, and a Wheel of the Year box with up to five additional items for $59.99. Eight of those boxes are themed to the sabbats with the other four focusing on the seasons. All boxes ship free.
In this box was a lucky clover pocket stone, and four-leaf clovers fall under the herb and plant categories on many correspondence lists for Ostarta. Looking for four-leaf clovers is suggested as an Ostara activity.
Vervain and Morocan red rose buds – which were both included in the box – are among the ingredients called for in many Ostara incense recipes: vervain to cleanse the chakras and rose petals for love.
African violet incense is on several Ostara correspondence lists, and violets are listed as a plant associated with the holiday, making the Aruoshikha African violet incense an appropriate inclusion. 
The chime candles in the box were green, white, and yellow – the three colors most common to Ostara. Green represents the newly sprouting flora, a sign of hope, new life, and the abundance of nature. White symbolizes the clean, fresh start that occurs every spring, and the maiden. Yellow honors the sun that is growing stronger each day.
A smudge stick of white sage with eucalyptus, cloud flower, and sinuata was among the items. Sage is an incense associated with Ostara, and often shows up in the list of the sabbat's plants as well. I could find no associations for the other botanicals.
The Kamini strawberry soap was included because strawberry is one of the incense correspondences for Ostara, and is sometimes listed among the herbs and plants. Ostara, it turns out, is also a variety of strawberry that is exceptionally fertile because of repeat fruiting. 
Ostara is a magickal time of resurrection, a time of re-awakening and rebirth, so the Rose of Jericho flower was a wonderful inclusion, and perhaps my most favorite item in the box. Known as the resurrection plant, it can last for years in its tumbleweed state. Placing it in water brings it back to life as it opens and turns green in a few hours. After a couple of weeks of keeping it in shallow water, it's time to let it dry out again.
Among the items in the box was a chicken soap stone spirit animal. At first I was confused because it is not among the animals associated with Ostara, which include birds, rabbits, snakes, unicorns, lambs, butterflies and dragons. However baby chicks and eggs are both symbols of the festival, and both come from chickens. The chicken is also a symbol of fertility and birth, as is Ostara.
I found a website that listed lapis lazuli as one of the seven best crystals for Ostara, justifying why a bag of the tumbled stones were in the box. The equinox is a time of balance, and this stone helps balance the physical, emotional, mental, and spiritual bodies. Among its other qualities are helping with spiritual growth, opening the third eye, and balancing the throat chakra, which aids the expression of feelings and emotions.
Victoria began Soulstice Shoppe in October 2019. Of supplying necessities and niceties to the pagan community, she said, "Working in corporate America gives very little, if any, room for creativity and passion on a level that resonates with my spirit. So I wanted to take what I love and what means so much to me and build something out of it; where I can live my belief system everyday. I feel as a belief system, paganism is undeserved and I want to be part of the wonderful business owners, artists, bloggers and more, who bring this way of life to the forefront."
The mother of two and the pet parent of six, Victoria has been practicing as an eclectic pagan for about 20 years, with a base belief in animism (the opinion that all the world is alive). She got married on Mabon weekend.
"I also started this business to show my children that you can make anything you dream of happen, and you can live your life even if others don't always understand. Not to hide from who you are, but to embrace the beliefs and strive to educate others about it, and to use your talents to serve your community."
She carefully researched correspondences for each sabbat. Most times, the candles will correlate with the colors, the incense will correlate with an herb, and there will be an animal associated with the celebration. She seeks items that are a bit different, or wouldn't normally be sold at a local metaphysical shop. The seasonal boxes also are likely to include books, jewelry, and home decor items.
"I really want the experience of this box to be for learning, and for my customers to be able to incorporate the items easily into their Sabbat practices, or to be able to learn about new ways to celebrate," Victoria said. "I don't send information about each item, because I don't really believe in telling people how to use their items, and would hope that a personal connection is made through their own research, previously knowledge, etc. However, I have recently started a blog on the Soulstice Shoppe website in case people are curious to know more without needing to do much research."
Being one who likes to research, I enjoyed the challenge this box offered. While I liked most everything in the box, I live in a skoolie with very limited space, so others were happy to accept stones, soap, incense, and herbs I already had. I estimated the contents of the box to cost about $60 retail. Because the items were selected, packaged and mailed, it makes it a good deal if you like what's inside.
You can purchase your own box at Soulstice Shoppe Site.
You can follow Soulstice Shoppe on:
Twitter: https://twitter.com/SoulsticeShoppe
Facebook: https://www.facebook.com/soulsticeshoppe2
Instagram: https://www.instagram.com/soulsticeshoppe/
***
About the Author:
Lynn Woike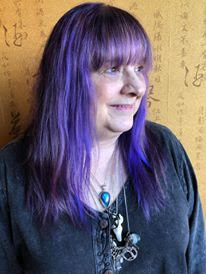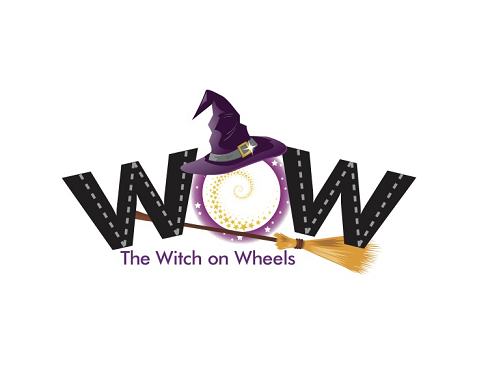 All my life I have known magic was real. As a child, I played with the fae, established relationships with trees and "just knew things." In my maiden years I discovered witchcraft and dabbled in the black-candles-and-cemeteries-at-midnight-on-a-fullmoon magick just enough to realize I did not understand its power. I went on to explore many practices including Zen, astrology, color therapy, native traditions, tarot, herbs, candle magic, gems, and, as I moved into my mother years, Buddhism, the Kabbalah and Reiki. The first man I dated after my divorce was a witch who reintroduced me to the Craft, this time by way of the Goddess. For 11 years I was in a coven, but with retirement, I have returned to an eclectic solitary practice. When accepting the mantle of crone, I pledged to serve and teach. This is what I do from my skoolie – a 30-year-old school bus converted into a tiny house on wheels that I am driving around the country, following 72-degree weather, emerging myself into nature, and sharing magic with those I meet. Find me at thewitchonwheels.com, Facebook and Instagram.