Book Review – My Pocket Chakra Healing: Anytime Exercises to Unblock, Balance, and Strengthen Your Chakras by Heidi E. Spear
Book

R

eview
My Pocket Chakra Healing
Anytime Exercises to Unblock, Balance, and Strengthen Your Chakras
by Heidi E. Spear
176 Pages
This handbook by Heidi Spear is an in-depth presentation of chakras, no previous knowledge necessary. She describes what chakras are, teaches how to recognize if each is in balance, and what to do when they are not.
"The experience of chakra healing is creative, magical, surprising, restorative, and cleansing," she writes, promising if readers take the time to heal their chakras, they can alleviate suffering, improve relationships, provide joy, de-stress, illuminate your life's path and bring about overall well-being. The process gives "the ultimate potential for health, happiness, and creating the life you want to lead. You will experience ease, joy, and unexpected miracles."
Chapters describe the chakras healing powers, the correspondences and issues related to each, and the benefits of each when they are unblocked and balanced. Anxiety, adapting to change, creating financial abundance, addictions, depression, anger, exhaustion and more are all addressed.
Bringing chakras into balance doesn't need to be complicated, and there are many options among. Using crystals, aromatherapy, Reiki, yoga, breath work, meditation and color therapy are among the methods covered, and Spear offers a variety of exercises that can be used for each – more than 50 in all.
For instance, working with your root chakra can take the form of the Happy Baby Pose followed by the Buddha Konasana Pose with visualizations, wearing red clothing, connecting with a bloodstone held in your nondominant hand and using patchouli, myrrh or cedarwood essential oils.
The book's final chapter explains how to combine chakra healing with the Law of Attraction to achieve your goals. It is followed by a glossary of terms and an index.
The book's size – roughly five inches by seven inches – makes it easy to attend to issues when and where they arise. A stretchy piece of elastic keeps it closed or marks your page. It's a handbook to holistic healing that is sure to have some positive results.
About the Author

Heidi E. Spear, MA, ABD, is an author and teacher who leads workshops on creative expression, yoga, meditation, energy healing, stress relief, the yoga of Shakespeare, and the law of attraction. She has graduate degrees in comparative literature and the arts from Washington University in St. Louis and New York University. Her meditation CD, Universe, is available on iTunes. You can visit her website at HeidiSpear.com.
**NOTE: The first three reviews it got on Amazon were all 5s.
***
About the Author:
Lynn Woike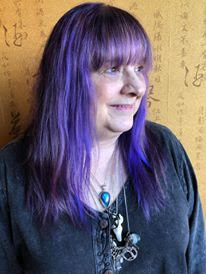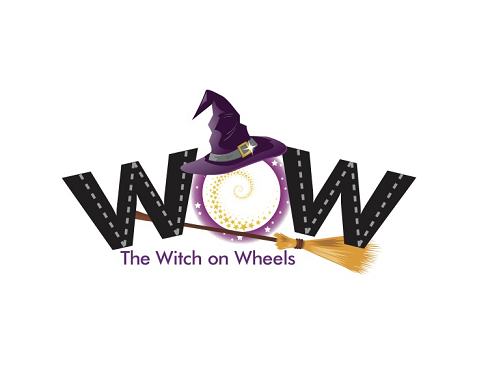 All my life I have known magic was real. As a child, I played with the fae, established relationships with trees and "just knew things." In my maiden years I discovered witchcraft and dabbled in the black-candles-and-cemeteries-at-midnight-on-a-fullmoon magick just enough to realize I did not understand its power. I went on to explore many practices including Zen, astrology, color therapy, native traditions, tarot, herbs, candle magic, gems, and, as I moved into my mother years, Buddhism, the Kabbalah and Reiki. The first man I dated after my divorce was a witch who reintroduced me to the Craft, this time by way of the Goddess. For 11 years I was in a coven, but with retirement, I have returned to an eclectic solitary practice. When accepting the mantle of crone, I pledged to serve and teach. This is what I do from my skoolie – a 30-year-old school bus converted into a tiny house on wheels that I am driving around the country, following 72-degree weather, emerging myself into nature, and sharing magic with those I meet. Find me at thewitchonwheels.com, Facebook and Instagram.