Hello there!
The 2nd layout is for the Magician. I thought to create something unique. Come see what the Magician has in-store for you. Sometimes it's a great idea to find confidence, with what magick you know. Each of us has special talents to handle all of the 4 elements. Come, See where your heart takes you on this journey of self understanding.
This Magician card comes from Ellen Dugan's Witches Tarot set. Such a beautiful card.
I added 4 elemental gemstones:
Rose quartz: water, emotions, intuition
Tiger eye: Fire: desire, motivation. 
Citrine: communication, creativity, Air
Aventurine:  grounding, balance. Spiritual growth. Earth
Blessings of love and light.
***
About the Author: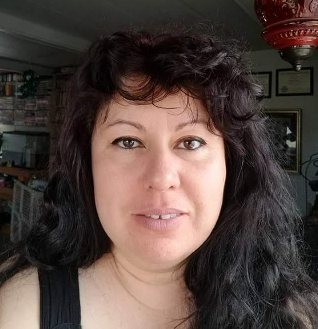 Norma Clark
I'm Wiccan, My style follows my spiritual path, and what comes to mind.. I live in a small rural town, Paris, Idaho. I share my life With my Wiccan husband, 2 hyper Children, and gang of critters. I love to create new designs by looking at nature, cultural ideas for my Jewelry and create unique Metaphysical items. COME Sit For A Spell or Two, And See the Magick of Forevrgoddessboutique
We Offer Free Tarot Readings, email me, for details
[email protected]