Peeking in the Shadows: Crafting a Book of Shadows and Light
Top Picks and Ideas for Starting Your BOS: Part One
Last month we began the exploration of what should be considered in selecting the perfect book. This month I'd like to share some of my top picks for journals and some ideas to get started….
Just to reiterate….
I have MANY journals that have at one time or another served as my BOS. I went through the phases of using a very traditional looking BOS. This was the look of "witchiness" a la movies and imagination; this was my novice witch look. The next phase was using whatever was handy and could be sourced readily as inspiration flowed. These were typically composition books, quick pick spiral lined notebooks of all sizes, sketchbooks and more.
Now, my selections are a combination of these phases. I love large leather rustic looking journals and often decorate them to personalize. There are also many lovely pre-formatted journals labeled as Book of Shadows available online. I've ordered a few of these, but they generally do not have enough pages.
Let's take a visual tour through some of my top picks. Many are available on Amazon or Etsy. If you do an online search, and select the "image" tab you'll see that there is great variety in what is considered suitable for a book of shadows. I've not included links to the images because this "search" should feel intuitive and the cultivation of a trust that the journal that will serve you well will find you. Trust me, this is true regarding all magickal pursuits. One of your considerations is whether you prefer lined or unlined pages, or perhaps a combination of the two. I like to have some pages that are not lined to draw geometric patterns or glue an inspirational photo or graphic on to. And, there are many times when I choose to write in a diagonal pattern and unlined paper allows for any type of directional pattern.
The Book of Shadows by Cassandra Eason
Pine Wood Book of Shadows
Unformatted, Blank Journals
Pentagram Writing Journal
Book of Shadows: Lg. Blank
Book of Shadows: Elemental Pentagram
Multi-Use:
Simple Book of Shadows
Coloring Book of Shadows: Planner for Magic by Amy Cesari
Tree of Life Leather Journal
Triple Moon Goddess Journal
Large Vintage Blank Journal
Pathfinder Rustic Journal
Leather Chakra Book of Shadow Journal
Pentagram Leather Journal
So, your homework for this month is to go journal shopping. Go back and review the questions from last month and take some time to really think through what you want. Then set the intention of attracting the right book. Remember, your book of shadows is an extension of you and your practice. It holds your secrets, your trials and errors, your successes and your discoveries. It is your companion on the Path and becomes a trusted resource and friend.
Sources:
Etsy and Amazon and browse Barnes and Noble for some beautiful journals.
Next Month:
Starting Your Book of Shadows: Part Two
Check out my review for The Book of Light and Shadows by Lucy Cavendish
***
About the Author: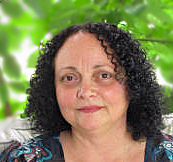 Robin Fennelly is a Third Degree Initiate within The Assembly of the Sacred Wheel Tradition and serves as High Priestess of Coven of the Mystic Path, the 12th Coven within the Assembly of the Sacred Wheel Tradition. She teaches and facilitates classes for the Pagan Experience Study Group that serves as foundation for membership within Coven of the Mystic Path.  
Her spiritual journey is strongly rooted in both Eastern philosophy and the Western Magickal systems from which she has formed a core foundation that is diverse in knowledge and rich in spiritual practice.  A life-long learner, her practice has evolved from the classical and philosophical teachings of books, practical experience and enrichment of this knowledge base by attending workshops of various spiritual traditions presented by master teachers.
Robin formally came to the Wiccan path in 1994. Following practice as a solitary for 2 years, she dedicated to Oak and Willow Coven of The Assembly of the Sacred Wheel Tradition in November of 1996. She received her 1st, 2nd and finally 3rd degrees within the Assembly Tradition and has served as High Priestess of Oak and Willow since Samhain of 2001.

As a teacher of esoteric and magickal studies she has used Energetic Anatomy, Tarot, Astrology, Hermetic Qabala, Eastern Philosophy, and Numerology as the foundations of her diverse selection of workshops and writings for more than 25 years. Exploration of varied energetic protocol has been the focus of her work for some time now and the information gained through direct experience informs all of her magickal and spiritual work.
Robin's writings have been featured online, and in print Internationally.  She has authored several books incorporating her unique style of writing making use of poetry, prose and pathworking to enhance the concepts presented.  She has taught extensively throughout the Pagan community, including Sacred Space Conference, Spring Magick, Between the Worlds Interfaith Conference and Free Spirit Gathering Festival this Summer. Her most recent project is hosting an online blogging community entitled The Pagan Experience.
Robin is the owner of Holistic Embrace providing services for mind, body and spirit such as Tarot readings, Astrology reports, Spiritual Guidance and other related offerings.  She lives in Eastern Pennsylvania and her life is blessed by a 40+- year marriage, five children and the opportunity to work in the field of public education.
Robin's Books
The Inner Chamber, Vol. 1 It's Written in the Stars-Astrology
The Inner Chamber, Vol. 2 Poetry of the Spheres-Qabalah
The Inner Chamber, Vol. 3 Awakening the Paths-Qabalah
The Light of SELF: Consciousness, Spiritual Practice and Learning to Breathe
Magickal Verse: A Collection of Poetry and Prose
A Year of Gaia: The Eternal Cord
The Elemental Year: Aligning the Elements of SELF
Temple of the Sun and Moon: Luminous Devotions
Sleeping with the Goddess: Nights of Devotion
A Weekly Reflection: Musings for the Year
The Magickal Pen: A Collection of Esoteric Writings
The Enchanted Gate: Musings on the Magick of the Natural World
For more info: http://www.robinfennelly.com/books.html
Robin's Website: www.robinfennelly.com
Coven of the Mystic Path, ASW: www.covenofthemysticpath.org