WitchCrafting: Crafts for Witches
Crafts for Witches: DIY Oracle Cards
Merry meet.
I have several oracle decks, but only one really speaks to me – the 41-card Lunar Nomad Oracle by Shaheen Miro that was based on the Lenormand deck. Some oracle cards are numbered with a word or two. Some come with a whole paragraph on them. Some have guidebooks explaining the creator's intent. One of the best ways I can think of to really get to know the creator's intent is to create your own deck.
Think of it as art magic.
Oracle cards can be a divination tool and a prompt for introspection. I find them helpful for answering questions about daily life or when seeking wisdom. Unlike tarot cards, they are not structured, so anything goes. Some decks will have 24 cards, others more than 80. (Tarot has 78.) The fewer there are, the more powerful and focused they seem to be.
And oracles need not be cards. They can be game pieces, stones, old Polaroid prints, bottle caps or whatever else will accept your media.
I have toyed with the idea in the past, but felt overwhelmed. After a couple of YouTube videos today, I was inspired enough to begin making them. Since I was sitting under a full moon in Scorpio; I have three planets in Scorpio; and my daughter, the man I am dating, and my brother-in-law are all Scorpios, it seemed a fitting theme.
I decided the deck would include traits of that sign, and the astrology associated with this particular day. It all came together without really thinking about it. I encourage you to open to the possibilities and run with whatever grabs you.
Jump in at any point in the creative process and fill in as you go. It's important to trust your intuition, play, and have fun. It may be your first deck, but it need not be your last. It doesn't have to be beautiful or perfect. You can add and remove cards at any time, and you need not show your deck to anyone.
After choosing the theme, I made a list of words I associated with the astrological sign and the energies of the full moon in Scorpio.
Then I went through my boxes of pictures collected from magazines, calendars, and books; pulling out images that involved water; felt Scorpion; or were associated to the element of water, such as healing, love, and compassion.
Matching them up was fun and easy. In twenty-four hours, I had 24, which I credit to the moon kicking my ass until 2:30am. But there is no reason to create them all at once; it's more important to enjoy the journey.
Because the pictures I chose were different sizes, I took photographs of them and did my best to make them all five inches by seven and a half inches. I did not care that some need to be held vertically while others are horizontal. Each card has a word or two or three.
You might also make collages, draw your own illustrations, use stickers, take photos, or use one of many apps and online guides.
As soon as I can, I will have mine printed on heavy stock and perhaps laminated. I look forward to finding ways to incorporate them into my practice.
This craft inspired other themed decks: words only, the other three elements, wisdom, the cat, questions. Some with complex imagery, some simple. I hope it inspired you.
You can be sure a set of cards would make a wonderful gift for someone, no matter how many decks they have or have not.
Here is the deck I made. You can print them out as well.
Merry part. And merry meet again.
*Lynn Woike (The Witch on Wheels) is available to make you, your own Deck of Unique Oracle Cards for a Donation. To have Yours made contact her at: [email protected]
***
About the Author:
Lynn Woike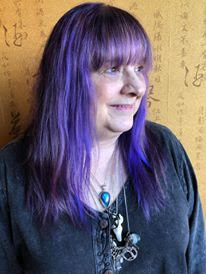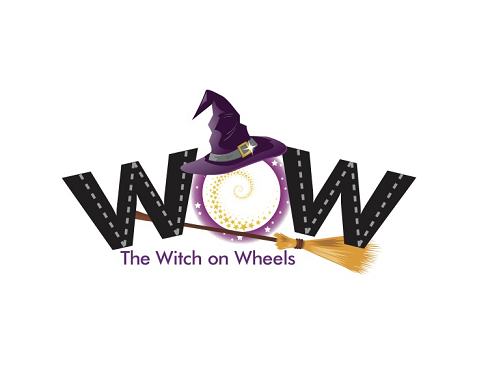 All my life I have known magic was real. As a child, I played with the fae, established relationships with trees and "just knew things." In my maiden years I discovered witchcraft and dabbled in the black-candles-and-cemeteries-at-midnight-on-a-fullmoon magick just enough to realize I did not understand its power. I went on to explore many practices including Zen, astrology, color therapy, native traditions, tarot, herbs, candle magic, gems, and, as I moved into my mother years, Buddhism, the Kabbalah and Reiki. The first man I dated after my divorce was a witch who reintroduced me to the Craft, this time by way of the Goddess. For 11 years I was in a coven, but with retirement, I have returned to an eclectic solitary practice. When accepting the mantle of crone, I pledged to serve and teach. This is what I do from my skoolie – a 30-year-old school bus converted into a tiny house on wheels that I am driving around the country, following 72-degree weather, emerging myself into nature, and sharing magic with those I meet. Find me at thewitchonwheels.com, Facebook and Instagram.