Book Review – Living the Faery Life: A Guide to Connecting with the Magic, Power, and Joy of the Enchanted Realm by Kac Young, Phd
Book Review
Living the Faery Life
A Guide to Connecting with the Magic,
Power, and Joy of the Enchanted Realm
by

Kac Young,

PhD
Publisher:

Mango
182 Pages
Publication Date: 2/16/2021
"Faeries cannot exist and will not stay in a place where no one believes in magic," Kac Young, Phd states in the introduction to her book, "Living the Faery Life: A Guide to Connecting with the Magic, Power, and Joy of the Enchanted Realm."
She absolutely and unequivocally believes in faeries. This book is her tribute to them. It contains instructions for approaching nature on nature's terms to connect with the world of faeries.
"If you asked me my essential definition of a faery, I would say that the faery realm is filled with a collection of beings, species and creatures that are connected to and rooted in specific places and governed by natural laws," Young wrote. "They leave our world and the natural order of our reality when they wish and easily cross over into the spirit world, where they have access to unlimited knowledge, healing, and guidance. They are not limited to one physical form or function."
Historically, all cultures seem to consider faeries supernatural beings with magical abilities who are connected to the natural world, be they Peter Pan's Tinkerbell or the Norns of Scandinavia. Young explores the lore, explains the three worlds they live in, and offers suggestions to make them feel welcome with everything from flowers and stones, to doorways and laughter. An entire chapter looks at the old fears about faeries and offers a fresh perspective on the do's and don'ts when interacting with them.
Readers will find nine guidelines to connecting to faeries, and the plants, colors, crystals, trees, flowers, essential oils and foods that attract them – all helpful when planning their own faery gardens. In addition to rituals to connect with the fae, Young shares her own encounters with them.
"I have made a place for faeries in my life. I love them, and I train them to live in harmony with me. They are welcome to be anywhere they want to be, but they cannot do naughty things," she wrote. "The goal of faeries is to show us there is no separation between the worlds and that we truly are all one."
The last two chapters discuss signs you've been visited by faeries and what to do if you suspect you are a faery, making this book a detailed guide to understanding the mysterious and magical faery folk, while offering instructions for entering their world.
About author Kac Young, PhD:
Kac Young, PhD has earned three doctorates: a PhD in natural health, an ND in naturopathy, and a DCH in clinical hypnotherapy. She is also a licensed religious science minister. An active television professional for more than thirty years, she has won awards for producing and directing. She was also a studio executive for Universal and is a consultant and advisor to many Hollywood-industry companies, studios, and stars. She has written twenry-three self-help books including "The Art of Healing with Crystals," "The Quick Guide to Bach Flower Remedies," and "The Enlightened Person's Guide to Raising a Dog."

Living the Faery Life: A Guide to Connecting with the Magic, Power and Joy of the Enchanted Realm (A gift and a fun guide to the world of fairies and nature, Paganism) on Amazon
***
About the Author:
Lynn Woike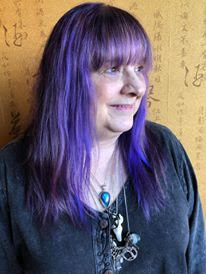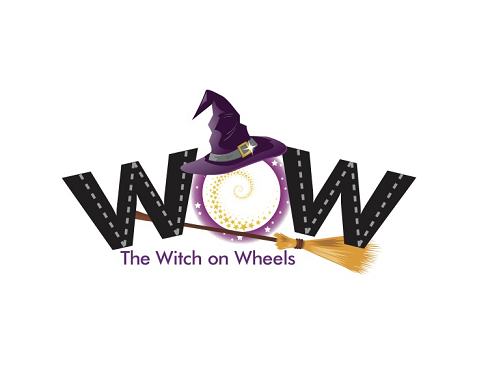 All my life I have known magic was real. As a child, I played with the fae, established relationships with trees and "just knew things." In my maiden years I discovered witchcraft and dabbled in the black-candles-and-cemeteries-at-midnight-on-a-fullmoon magick just enough to realize I did not understand its power. I went on to explore many practices including Zen, astrology, color therapy, native traditions, tarot, herbs, candle magic, gems, and, as I moved into my mother years, Buddhism, the Kabbalah and Reiki. The first man I dated after my divorce was a witch who reintroduced me to the Craft, this time by way of the Goddess. For 11 years I was in a coven, but with retirement, I have returned to an eclectic solitary practice. When accepting the mantle of crone, I pledged to serve and teach. This is what I do from my skoolie – a 30-year-old school bus converted into a tiny house on wheels that I am driving around the country, following 72-degree weather, emerging myself into nature, and sharing magic with those I meet. Find me at thewitchonwheels.com, Facebook and Instagram.