Peeking in the Shadows: Crafting a Book of Shadows and Light
Starting Your Book of Shadows: Part Three
Some Docs To Get You Going And Some Time In Magickal Contemplation
Last month we discussed and enacted a ritual of dedication for your Book of Shadows. Now you are ready to begin filling it with your goodies. This month I'm going to give you some traditional writings that you may want to include in your BOS.
(photo by Angelina Litvin on Unsplash)
Begin with your own writing. Spend some time thinking about how you would like your BOS to serve your growth. What "mission" will it serve as part of your journey? Is there a specific Deity that you would like to dedicate this work to? Once you have some thoughts on these and any other questions that may arise, sit down, take a deep breath and on one of the first blank pages begin a LETTER addressed to yourself (magickal name is preferred if you have one, or mundane is fine). Write from the heart, telling yourself your aspirations, goals and visions for this BOS and its role in your work of magick and of self. Let the words pour out from you in authenticity and guided by your expectations, not anyone else'. When complete, finished with writing and aloud declaration of – So Mote It Be!
This letter will be your directive, mission statement and support as you move through your journey of learning, practice, success and failures. Return to it as needed and consider re-reading at each month's New Moon as an intention. Of course, you may add to this letter or rewrite at any time, but it is best to leave it as is for at least 8-wks. This is just enough time for it to settle in and for you to affirm or edit its first drafting.
(Photo by Muhammad Haikal Sjukri on Unsplash)
Some Links To Documents You Should Consider Including In Your BOS To Get You Started:
The Charge of the Goddess:
The Charge of the Goddess is attributed to Doreen Valiente, a student of Gerarld Gardner. The poem, originally found in the Gardnerian Book of Shadows, is now loved by all wiccans as a statement of reverence for the Goddess and Nature. Valiente used materials from the Gospel of Aradia by Charles Leland (1901), and Aleister Crowley's writings to compose the piece and it is commonly used to invoke the "Goddess" during Esbats and Sabbats.
The Invocation to the Goddess made famous by Doreen Valiente. Since the crafting of the original, there have been many versions and revisions.
The Charge of the Goddess (Traditional):
https://awitchssacredjourney.com/charge-of-the-goddess/
The Charge of the God:
A Wiccan practice honors the polarity of Male and Female, God and Goddess. This invocation was adapted in similar form as the Charge of the Goddess.
The Charge of the God:
https://awitchssacredjourney.com/charge-of-the-god/
The Wiccan Rede:
Read this first…..
About Ethics of the Craft and the role of the Wiccan Rede
https://awitchssacredjourney.com/2015/05/06/ethics-of-the-craft/
The Wiccan Rede-Full Version
https://awitchssacredjourney.com/the-wiccan-rede/
Creating Sacred Space:
Read more about the mechanics of creating sacred space in my Magickal Arts column HERE.
To get you started with some quarter calls that may be used:
*The Quarter Calls given below as example were written for a Healing ritual. Therefore, the calls to the energies of the Western Gate are longer, more inclusive of what is desired and central in theme. The calls to the other quarters are reflective in support of the watery element of Healing. Had this been a ritual of Fire, determination and Will the emphasis would have been on the Southern Gate.
Opening the Gates
East – Air
Eastern Gate – hold fast and firm
We call forth Water of Air
Intuitive Self -bourne of ancient wisdom
The Gate of the East is Open
We bid you Hail and Welcome
South – Fire
Southern Gate – hold fast and firm
We call forth Water of Fire
The burning away, so that healing may begin
The Gate of the South is Open
We bid you Hail and Welcome
West – Water
Gates of True Sight and Compassion
Silver crescent of the Moon reflected in our Being
We bid you open and call forth your renewing healing energies
that all may become whole
Within your waters we seek the power of healing release sustained by love
And empowered by the clear sight of the seer.
Send forth your gift of focus of intent
That we may rise on the planes guided by the higher self
Pure of heart bourne of the mother's healing womb.
The gate of the west is open
Hail and welcome
North – Earth

Northern Gate- hold fast and firm
We call forth Water of Earth
The birthing waters that manifest strength and renewal
The Gate of the North is Open
We bid you Hail and Welcome
***
Closing the Gates
Energies of Air

Circle of infinite knowledge
We thank you for revealing the Wisdom of the Higher Mind.
The Gate of the East is Closed
Hail and Farewell
Energies of Fire

Path of Will, Change and rebirth-
We thank you for your transformative healing
The Gate of the South is Closed
Hail and Farewell
Energies of Water

Shimmer of star-light and depth of intuition and healing,
We thank you for your restorative flow, healing embrace
And revealing of the mystery that is our Higher Self.
The Gate of the West is Closed
Hail and Farewell
Energies of Earth

Foundation of All
We thank you for rebirth made manifest and
New pathways opened for change, health and growth.
The Gate of the North is Closed
Hail and Farewell
A Simple Consecration Ritual for your Tools:
This ritual will come in handy as you acquire your tools and wish to consecrate them before use. Click here
Next Month:
More suggestions for additions to your Book of Shadows and Light and some thoughts for getting the most from what you gather to add.
If you would like to learn more about the Elements and their sub-sets, please check out my book:
The Elemental Year: Aligning the Elemental Parts of SELF
***
About the Author: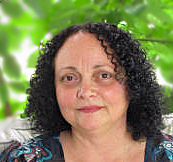 Robin Fennelly is a Third Degree Initiate within The Assembly of the Sacred Wheel Tradition and serves as High Priestess of Coven of the Mystic Path, the 12th Coven within the Assembly of the Sacred Wheel Tradition. She teaches and facilitates classes for the Pagan Experience Study Group that serves as foundation for membership within Coven of the Mystic Path.  
Her spiritual journey is strongly rooted in both Eastern philosophy and the Western Magickal systems from which she has formed a core foundation that is diverse in knowledge and rich in spiritual practice.  A life-long learner, her practice has evolved from the classical and philosophical teachings of books, practical experience and enrichment of this knowledge base by attending workshops of various spiritual traditions presented by master teachers.
Robin formally came to the Wiccan path in 1994. Following practice as a solitary for 2 years, she dedicated to Oak and Willow Coven of The Assembly of the Sacred Wheel Tradition in November of 1996. She received her 1st, 2nd and finally 3rd degrees within the Assembly Tradition and has served as High Priestess of Oak and Willow since Samhain of 2001.

As a teacher of esoteric and magickal studies she has used Energetic Anatomy, Tarot, Astrology, Hermetic Qabala, Eastern Philosophy, and Numerology as the foundations of her diverse selection of workshops and writings for more than 25 years. Exploration of varied energetic protocol has been the focus of her work for some time now and the information gained through direct experience informs all of her magickal and spiritual work.
Robin's writings have been featured online, and in print Internationally.  She has authored several books incorporating her unique style of writing making use of poetry, prose and pathworking to enhance the concepts presented.  She has taught extensively throughout the Pagan community, including Sacred Space Conference, Spring Magick, Between the Worlds Interfaith Conference and Free Spirit Gathering Festival this Summer. Her most recent project is hosting an online blogging community entitled The Pagan Experience.
Robin is the owner of Holistic Embrace providing services for mind, body and spirit such as Tarot readings, Astrology reports, Spiritual Guidance and other related offerings.  She lives in Eastern Pennsylvania and her life is blessed by a 40+- year marriage, five children and the opportunity to work in the field of public education.
Robin's Books
The Inner Chamber, Vol. 1 It's Written in the Stars-Astrology
The Inner Chamber, Vol. 2 Poetry of the Spheres-Qabalah
The Inner Chamber, Vol. 3 Awakening the Paths-Qabalah
The Light of SELF: Consciousness, Spiritual Practice and Learning to Breathe
Magickal Verse: A Collection of Poetry and Prose
A Year of Gaia: The Eternal Cord
The Elemental Year: Aligning the Elements of SELF
Temple of the Sun and Moon: Luminous Devotions
Sleeping with the Goddess: Nights of Devotion
A Weekly Reflection: Musings for the Year
The Magickal Pen: A Collection of Esoteric Writings
The Enchanted Gate: Musings on the Magick of the Natural World
For more info: http://www.robinfennelly.com/books.html
Robin's Website: www.robinfennelly.com
Coven of the Mystic Path, ASW: www.covenofthemysticpath.org